Archive for the 'Stationary' Category
So, guys, as I promised like 5 posts ago I'll show you some new-ish Moleskines that I got at the end of 2013 🙂 I know, I know…it's been so long ago but as they say better later then never, yes? And besides, new Moleskines were released this summer and they are pretty similar to these ones so it might be kinda helpful to show you how they look and what's new.
Y'all know that I love Snoopy and Moleskine Peanuts Collections so I couldn't go past this new one they released last autumn. Because they are WHITE!!! What? Yeah, that's right, white Moleskines 🙂 Couldn't believe it either 🙂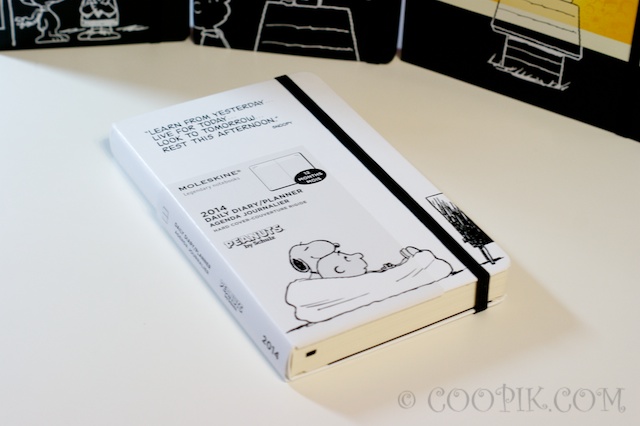 Look how gorgeous it is! This is Daily Planner 2014 with beautiful white cover and black embossing… I don't know what is it about them but these white ones are like something magical to me… Can't get my eyes off of them 🙂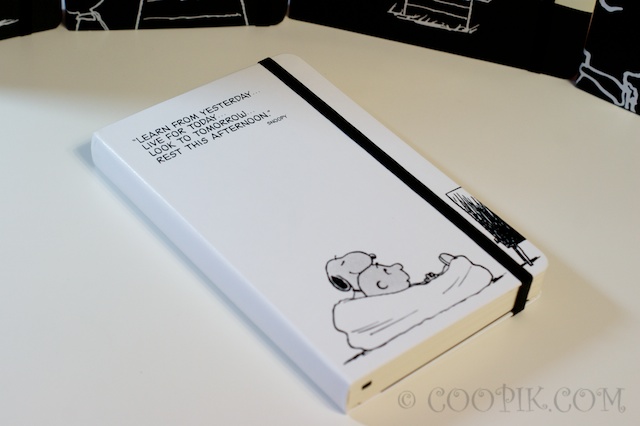 I like how they choose quotes for the covers of Peanuts collection 🙂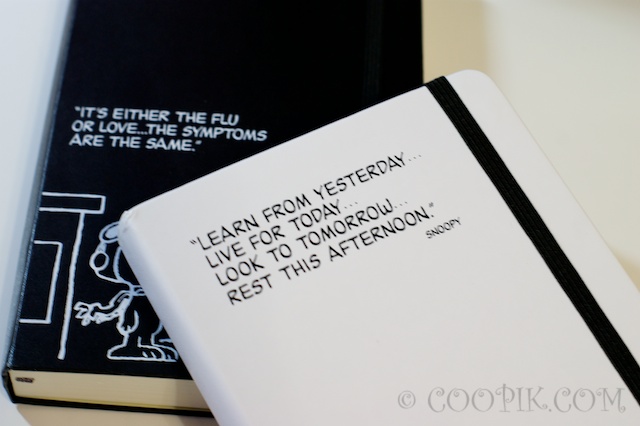 Inside design remains the same, they don't change it usually.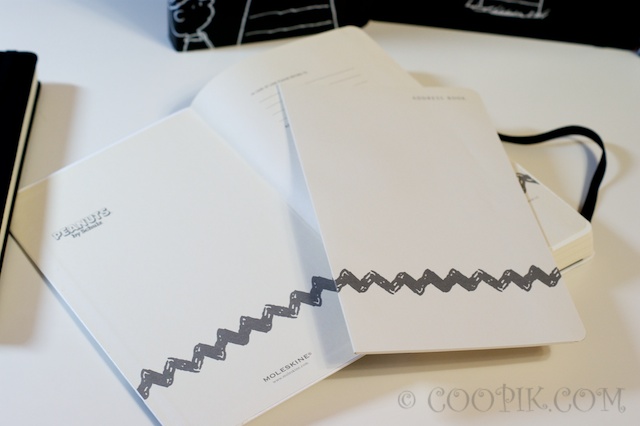 But I like how these black mark, elastic band and embossing on the cover look by contrast with white. So classy, so Moleskine-ish 🙂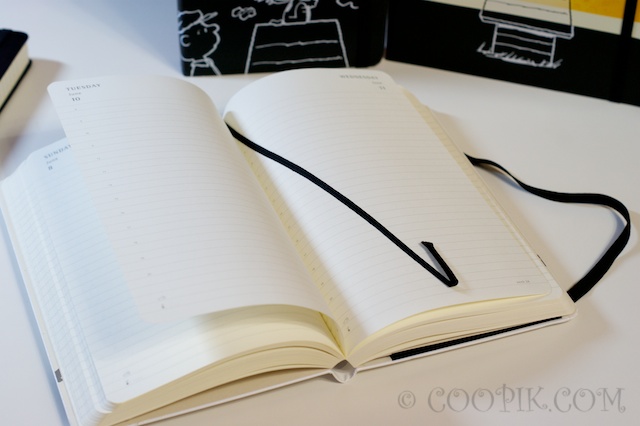 In the back pocket we can find some cute stickers which are always very nice to have 🙂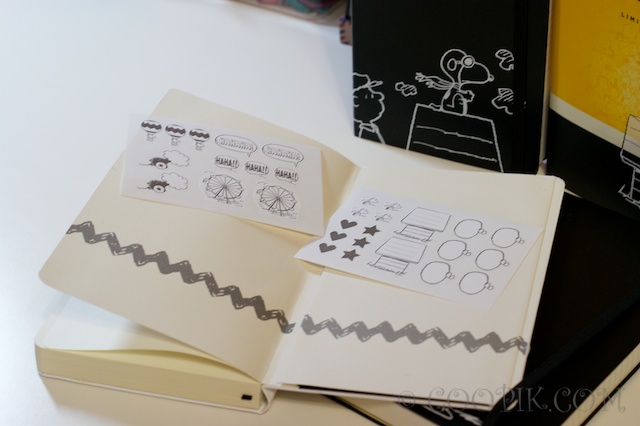 And this time they put two sheets of stickers instead of one which is double yay for them 🙂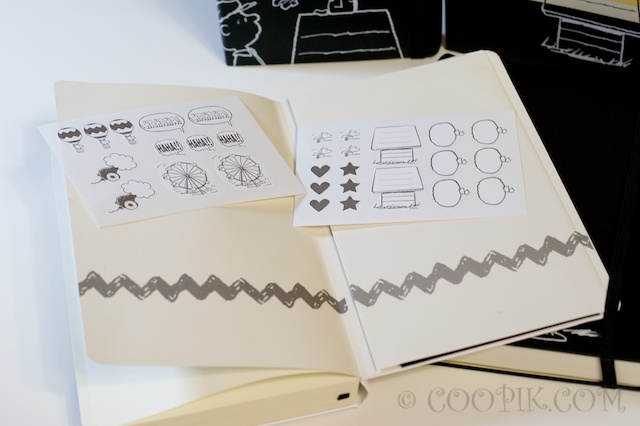 And my Peanuts Moleskine Collection looks like this now. I like it so very much 'cause Snoopy, you know 🙂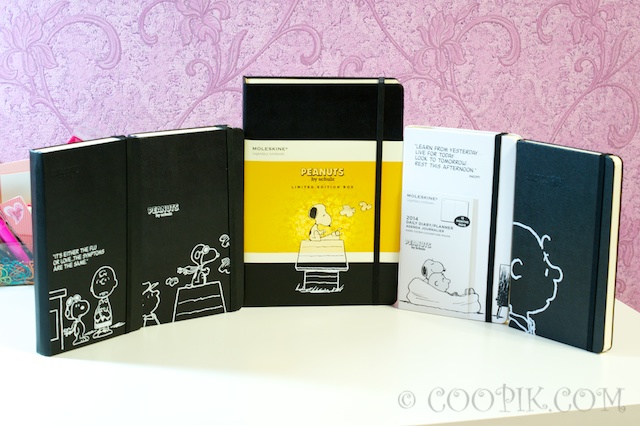 Second collection which was released that fall as well was Little Prince one and I don't exactly understand why but in Russia this collection is more popular than Peanuts but oh well, they both look cool to me 🙂 And I wanted this one in particular because it is so gorgeous I can't even! I mean, look at it! It's mesmerizing, that color, so unlike Moleskine style but at the same time so classy!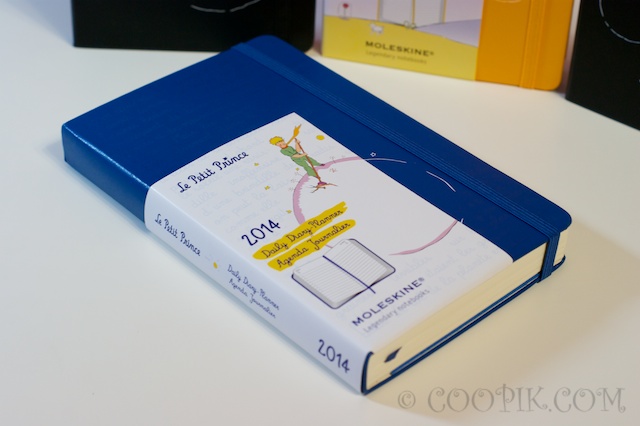 Good Lord! My camera doesn't do it justice cause that color looks fantastic in real life!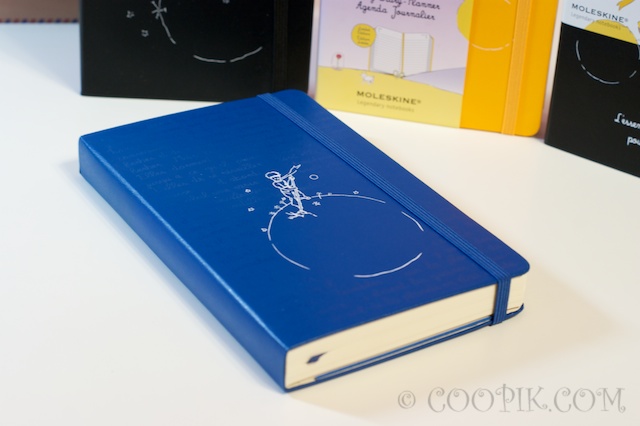 I don't think they made Moleskines in this color before, I would've known. And I like how minimalistic this cover looks but at the same time it has clear embossing all over the surface and when light reflects in right angles you can see those embossed words. How cool is that!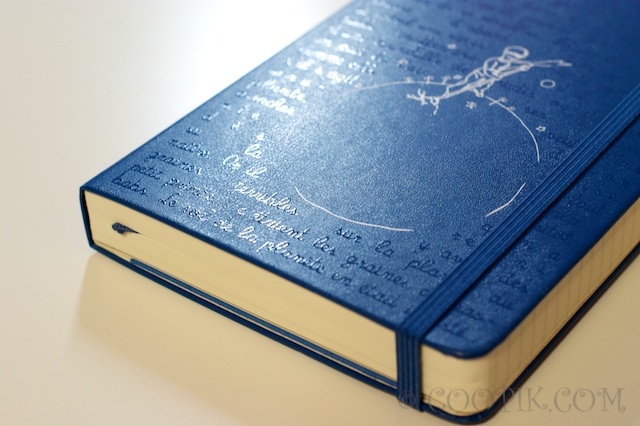 First pages have this cool design on them that looks like post-cards to me 🙂 And there is even a French quote from the book 🙂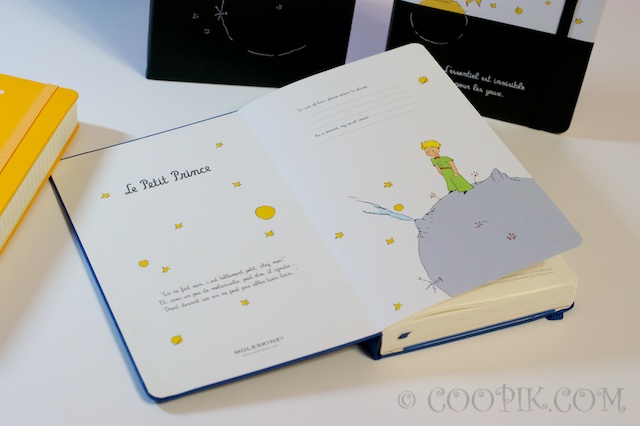 And yeah, forgot to say that this is also a Daily Planner, very chunky and all 🙂
They even made an Address Book pretty with the designs on it.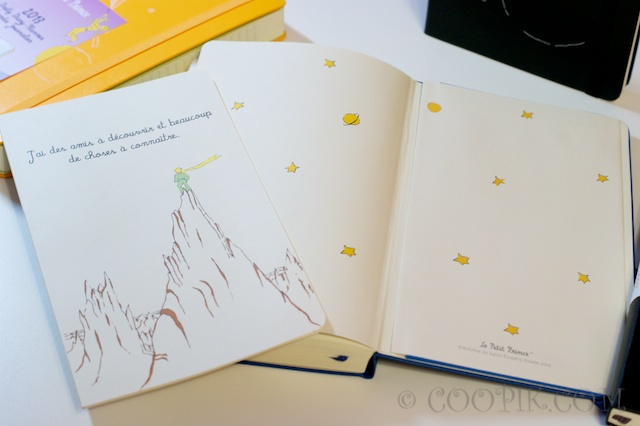 And of course we have a surprise at the back pocket 🙂 This time they put there two beautiful book marks, very good quality I might say, with quotes and little illustrations on them. That was super nice 🙂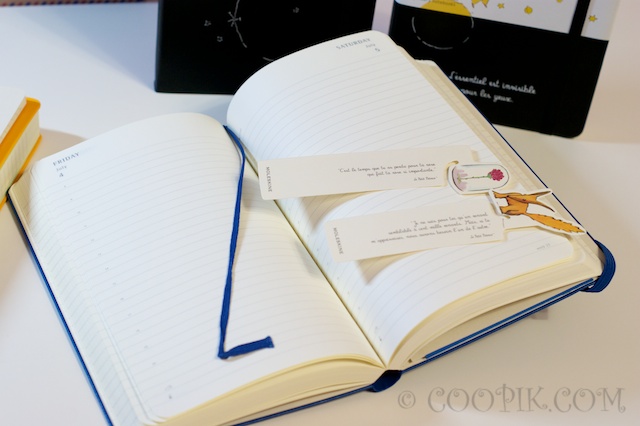 Here are how they look when attached to the pages, so cute 🙂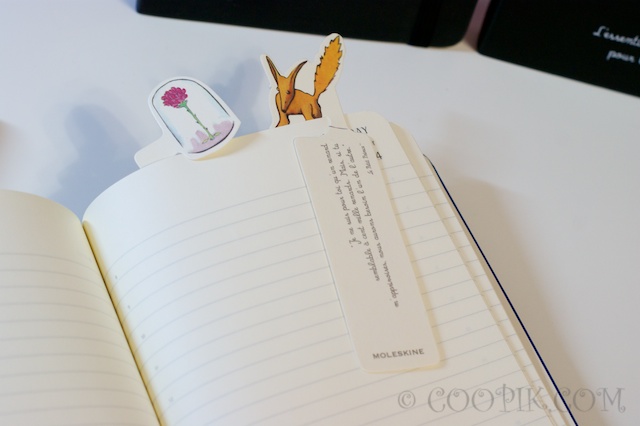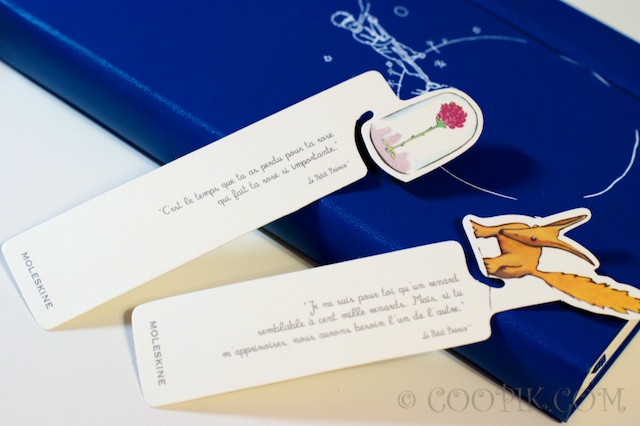 Now I have four Princes in my house 🙂 Not so bad 🙂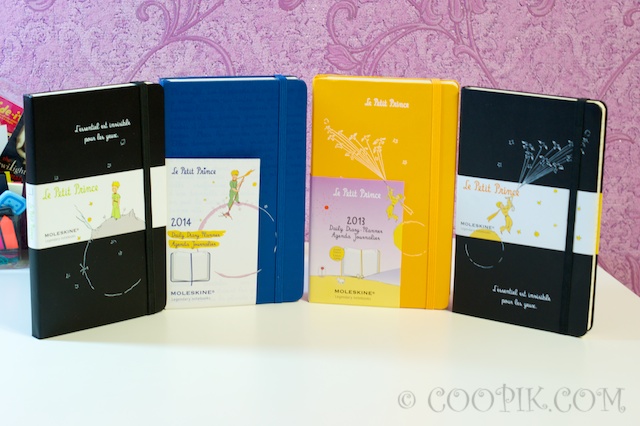 So now I can do that big post about my whole Moleskine collection with a light heart cause I don't think I will be buying more of them in the near future (such a liar 🙂 ) But don't know exactly how I will do that post as I have so many Moleskines… Tough decision… Need to think about it…
Here is where you can stalk me on other social media:
Instagram: coopik
Twitter: @kcoopik
Flickr: https://www.flickr.com/photos/coopik/ (haven't uploaded most of my photos yet but I will soon)
Okay guys, that is all for me today 🙂 I hope you enjoyed this one 🙂
And as always guys thank you so much for your awesomeness! You are the best!
Love you all!
Hugs and kisses!***
Laters, babies!!!***
P.S. Sometimes Pancakes looks so stunned that I get scared about what she might see on the wall or on the floor or on my shoulder (God forbid!)… But nevertheless she looks so cute like some kind of really soft toy 🙂