Weekly Something #9 – "Stolen"
Well, here we go again 🙂 Long time no see, guys 🙂 I think I forgot to mention last time that I will be absent pretty much the whole month, but I'll try to post two or three more times during July, hopefully. Okay, lets jump right in then. Past few weeks my "bookish life" so to speak was revolving around TMI and TID 'cause when I finished "City of Heavenly Fire" I was afraid that I might end up in a huge reading slump. That's why I decided to re-read TID right away and Oh My God…THE FEELS came rushing back again and the epilogue of "Clockwork Princess"  left me devastated. So my plan obviously backfired right in my face – I ended up with a huge book hangover. Desperate I decided to pick up something familiar, something that I knew I would definitely enjoy and not fall apart again, so I re-read "Stolen" by Lucy Christopher. And wanna share some thoughts about it with you guys 🙂
When I read this book for the first time I was really hooked because of the writing style – the book itself is a letter from a girl to her kidnapper. That was disturbing but really interesting and refreshing because I never saw anything like it before. And usually I prefer books written in a form of journal or letter so that book was right up my alley 🙂 Main character Gemma was kidnapped by young and attractive guy Ty from airport's coffee-shop when she was suppose to be flying away with her parents. Basically that's the main premise. He took her away to the Australian desert, practically into wilderness without a single human soul nearby. Which sounds more like Gemma was in bigger danger of that wild nature than of Ty himself.
I really enjoyed the descriptions of desert, its animals, flora and all of that got me thinking about the way I see Australia. This book changed my point of view on it. Yeah, sometimes long descriptions can be boring but not in this case. They were vivid, exciting and not gonna lie, sometimes really scary! When I read this books it felt like I was watching the movie, every sunset, every star and grain of sand mattered. Without them this book wouldn't be as atmospheric and beautiful as it was.
I can't say that Stockholm Syndrome was deeply revealed but it's there and it has a big part at the end of the book.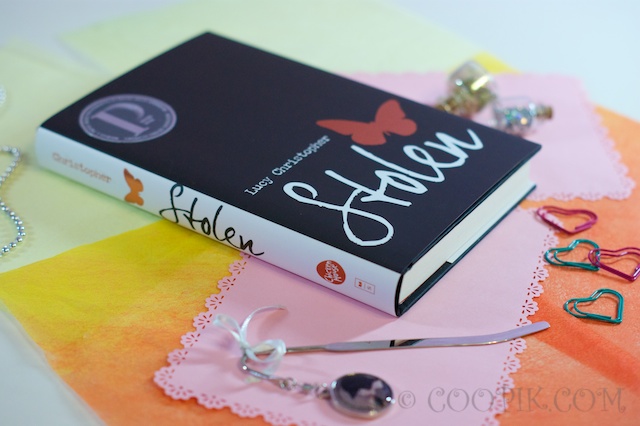 I can definitely say that after reading a bunch of kidnapping books this one stands out as a unique and has its own atmosphere and beauty.
And of course this book is beautiful not only inside but outside as well. It has simple but very appropriate design which I like. It may look boring at first sight but when you read it then you realize that this design is very suitable to the plot.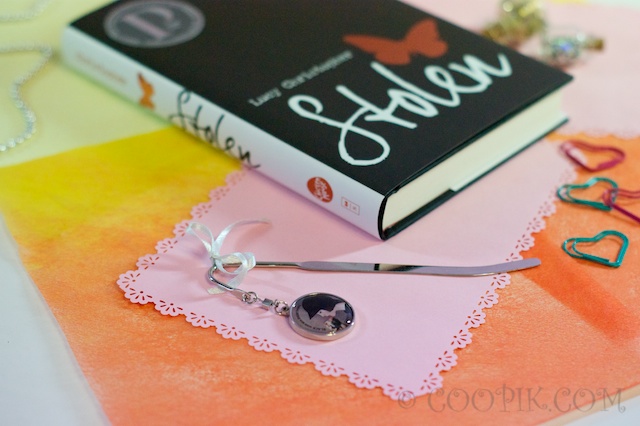 And as always they had to ruin it all with that award sticker which can't be removed 🙁 I'm glad that book won this award but that doesn't mean that they have to put it in front on the cover…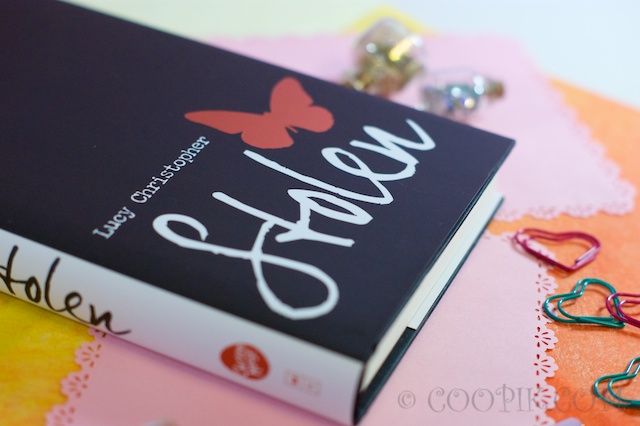 The snake at the back of the book is very symbolic.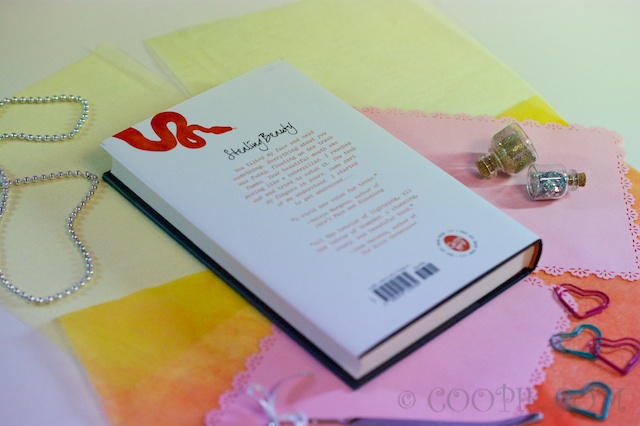 And now the main reason why you are here 🙂 You want to see the book naked 🙂 I know you want to, don't even try to deny 🙂 So here you go!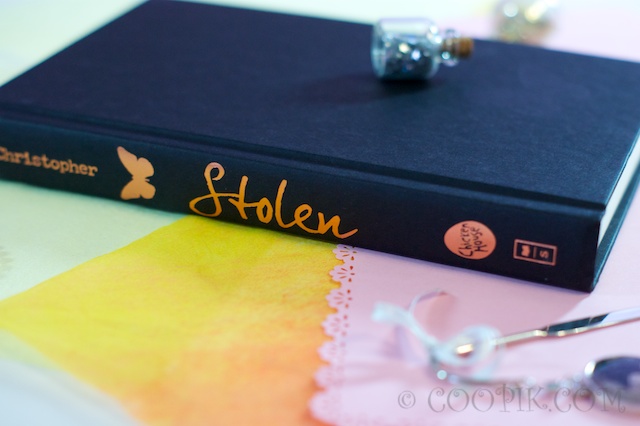 I think it's beautiful even without the dust-jacket! Black and gold and that cool font and the butterfly…Really nice 🙂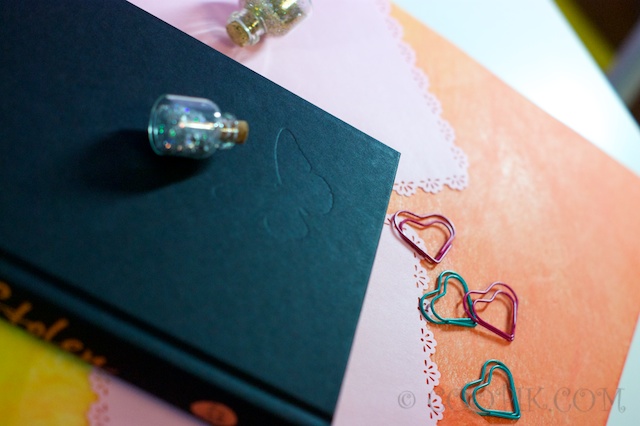 I like how the first pages look like. Those big words and almost nothing else.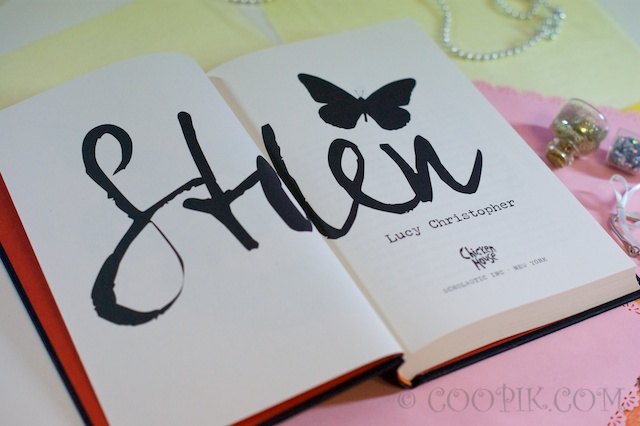 And the snake again…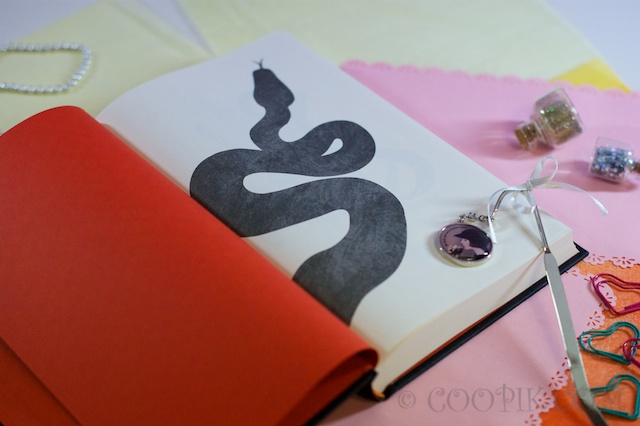 Cute butterfly at the beginning of the chapter.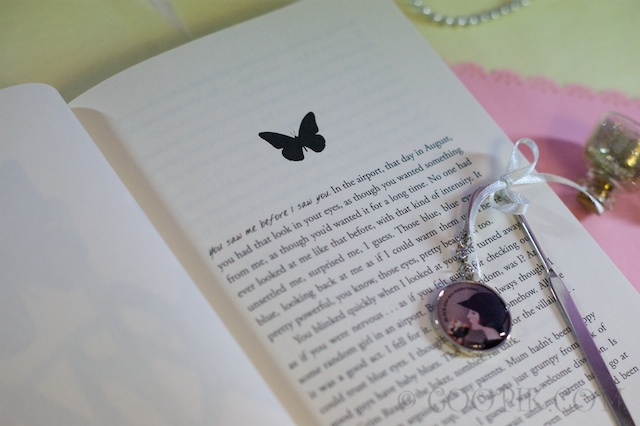 I think it's nice how they separated Gemma's thoughts with this pattern so the text of her letter is not just one big mess.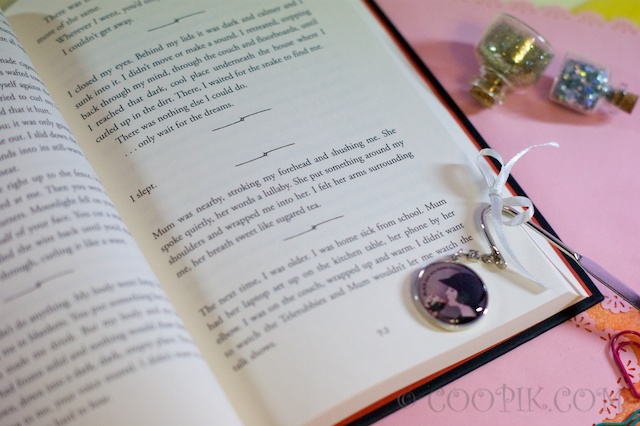 All in all I liked this book as much as I liked it reading for the first time and it saved me from landing in a big reading slump so I was able to move on to another series which is crazy guys! I don't want to spoil you right now about what series I'm reading but I can say that I already addicted to it and I don't wanna stop 🙂
Sorry that I can't share my favorite quotes from this book, but I am not at home right now 🙁 We are renovating our apartment and I am currently living in another house so I don't have all of my books with me which is so depressing 🙁 And of course I don't remember all of my favorite quotes, I'm not Will Herondale you know 🙂 So today we are left without quotes but here's some music for ya'all. I don't know why but this song seems appropriate to me for this book…

Прослушать или скачать Sylver I Want To Be Forgiven бесплатно на Простоплеер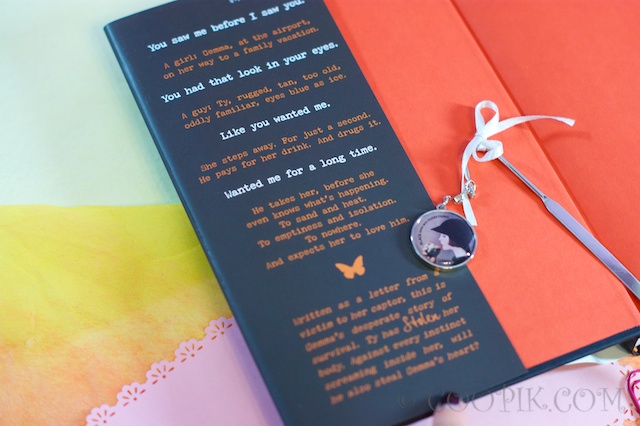 I decided to show you this old journal of mine today 'cause it's kind of goes along with the style of the book I guess 🙂 It was difficult to shoot this particular one because there are a lot of personal photos of me and my friends in it, and I don't know if those people would be comfortable with me showing their faces to you. So I tried to cover up as much as possible and show you only the most interesting parts of it.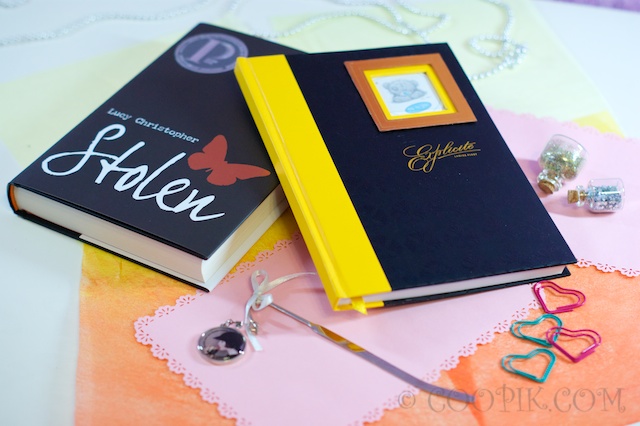 I wrote in this journal back in my high school days in 2005 so there are a lot of memories from my first prom.
I want you to know that I was crazy about tattoos back then. Me and my step-father were planning on doing tats for us in summer so I was obsessed and draw a lot of tattoos, pasted in a lot of clippings from tattoo-magazines 🙂 So be prepared about what you'll see here 🙂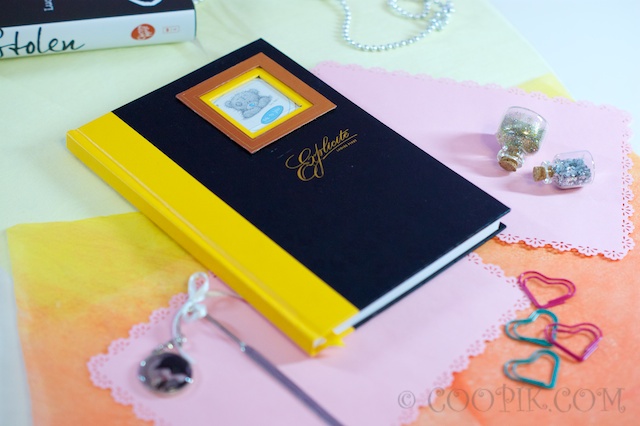 This notebook is from ErichKrause as a lot of my old journals are and I really like this company and their products, they're cheap and good quality and look pretty cool. Of course this one is kinda old and started to fall apart at the spine but it survived a lot so I'm not complaining.
I put a tag from one of my teddies in the spot for the photo, because I love love love Me To You Teddies, I have a big collection of them, around 50 or something 🙂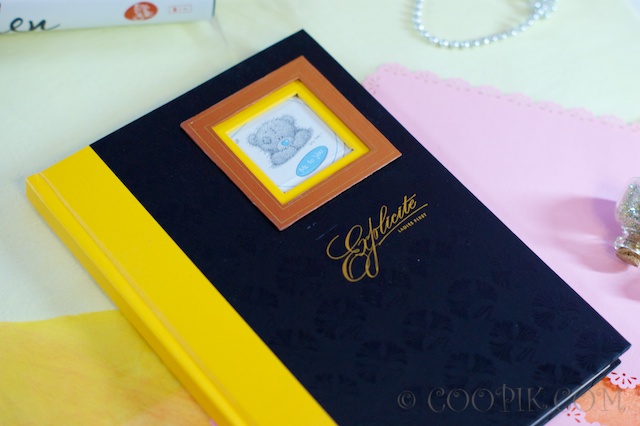 When open this journal you'll see a big photo collage which I covered here and some superman tats which look pretty bad-ass as I say so myself 🙂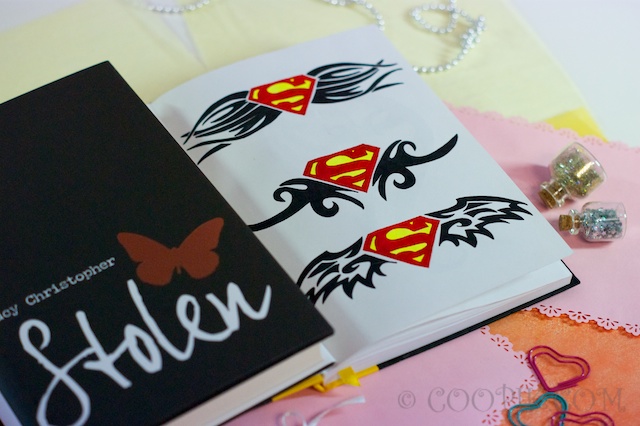 First entry 🙂 Which was written with the purple pen and here goes my advice to you guys! – do not write in your journals with purple  pens because after some time it starts to bleed-through.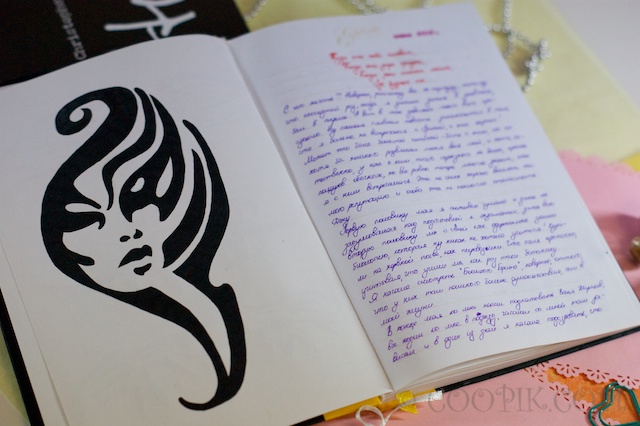 All of the drawings in this journal were made with gel-pens and nothing more, cause back then I didn't have anything special like I have now 🙂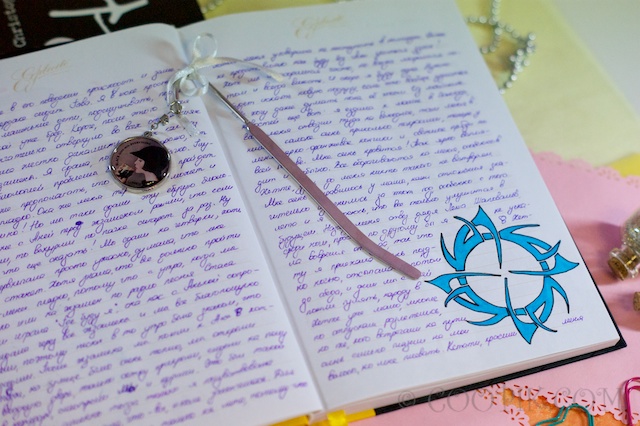 By the way, this notebook has a very good paper which allowed me to write on it with gel-pens without a problem. It doesn't get wet too much and it's pretty thick but not too thick.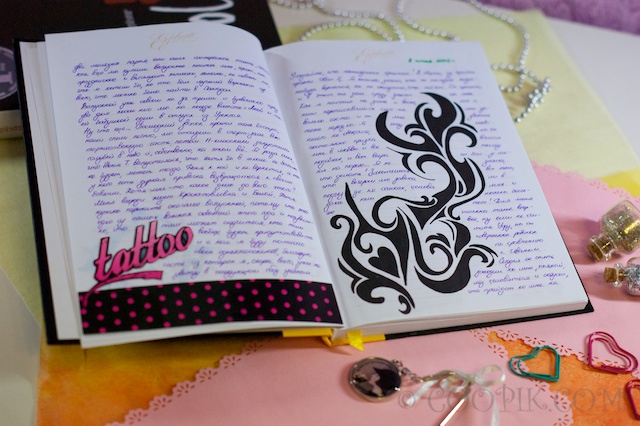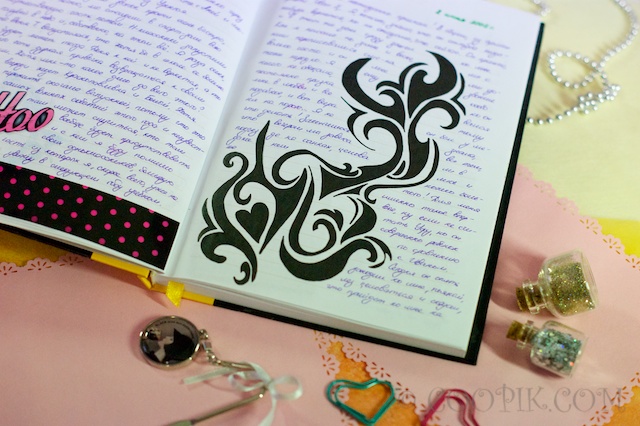 Look, there is Kurt peeking out from the corner 🙂 Of course we didn't plan to get portraits on us, me and my poppa, I just glued them in because I liked them and couldn't draw them myself.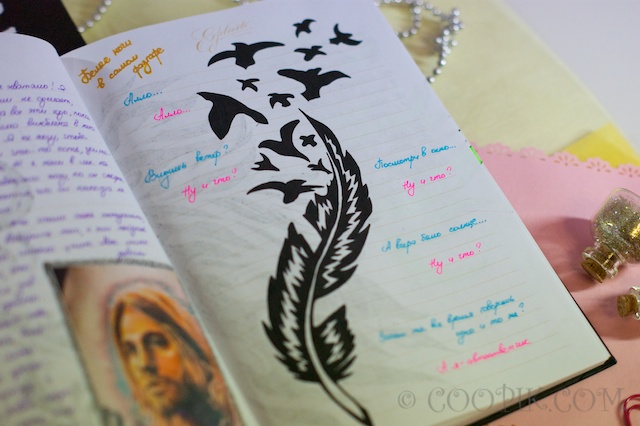 I went real crazy on this one 🙂 Probably used the whole black pen on it 🙂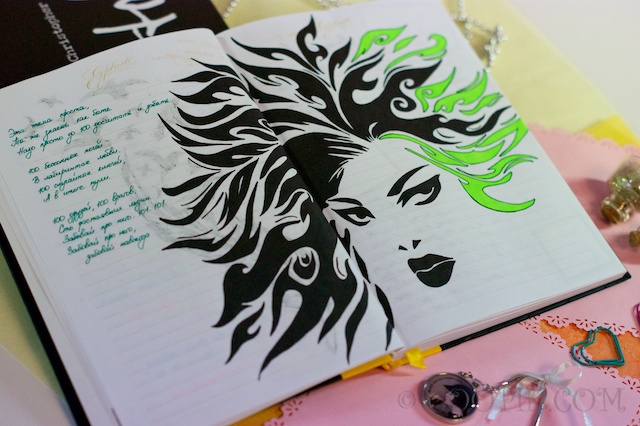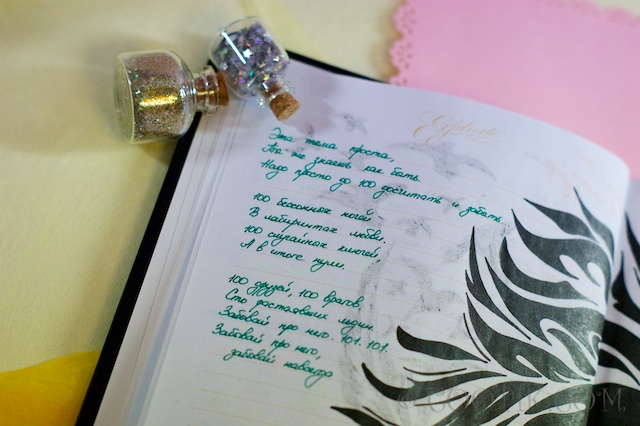 Don't know why some of the clippings from magazines faded away a little. Probably old magazines were not as good quality as the ones we have now.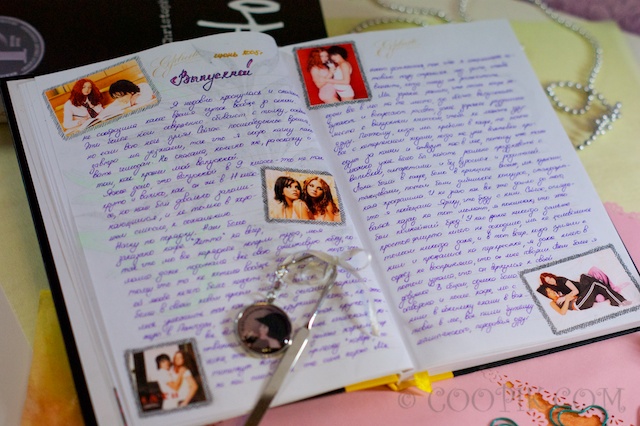 Once again I realized that looking through old journals can be so inspiring…all those old ideas are pretty cool like these black-pen frames 🙂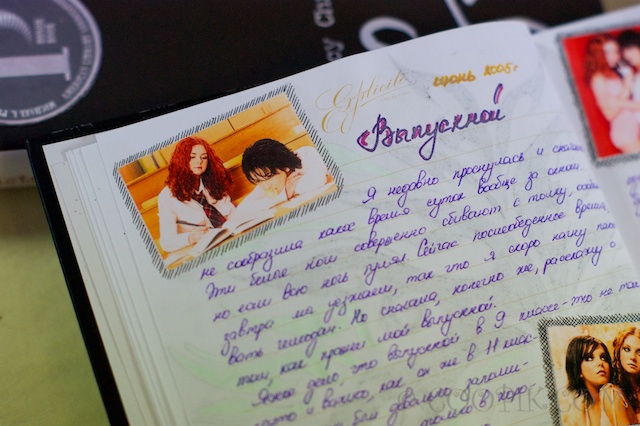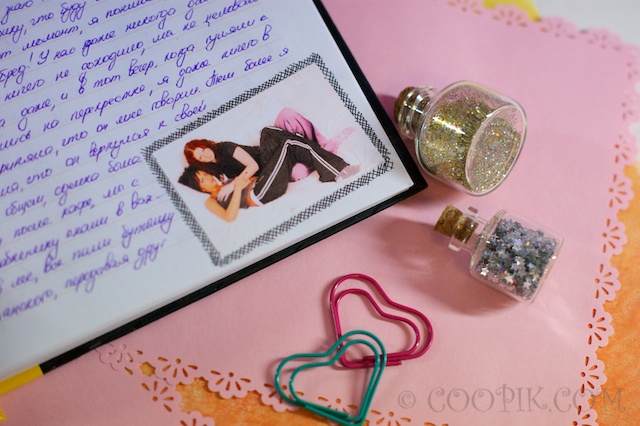 As I said those tattoos that I found in magazines and couldn't recreate myself I just pasted in.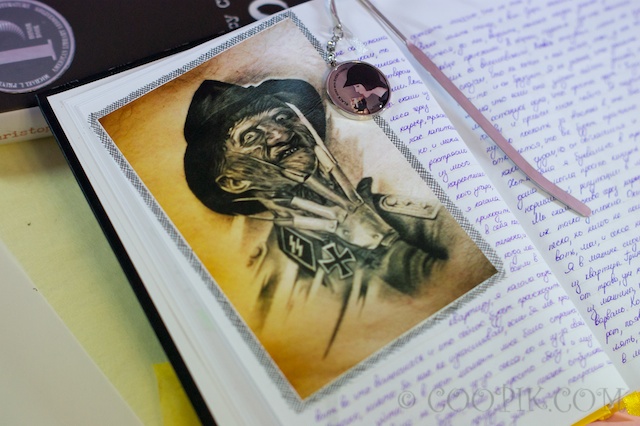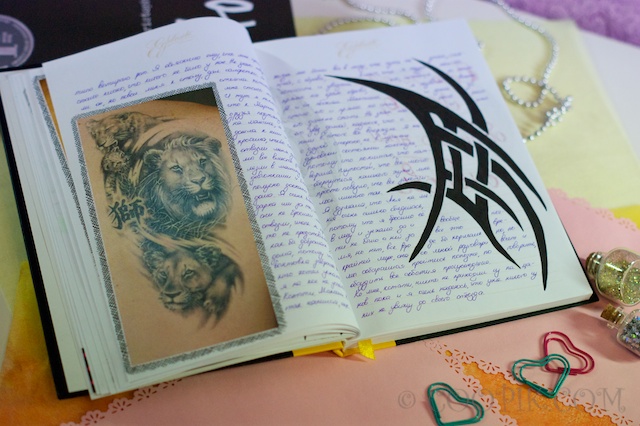 And of course I love tattoos now, I like to draw them in my journals and sketchbooks but I don't do this very often now as I did it back then, and I don't know why exactly.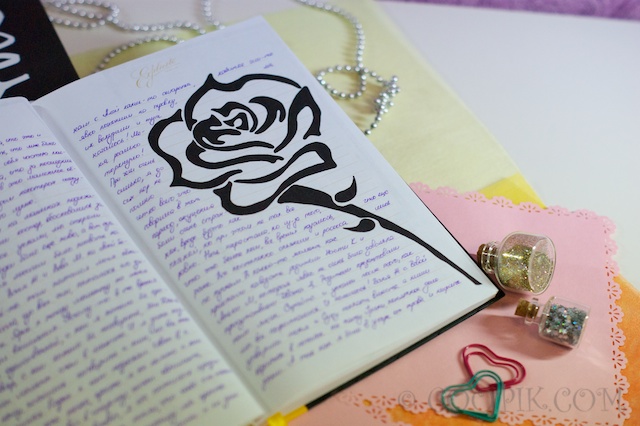 So this is where part one of my journal ends and starts part two – summer part, which I'll show you some day 🙂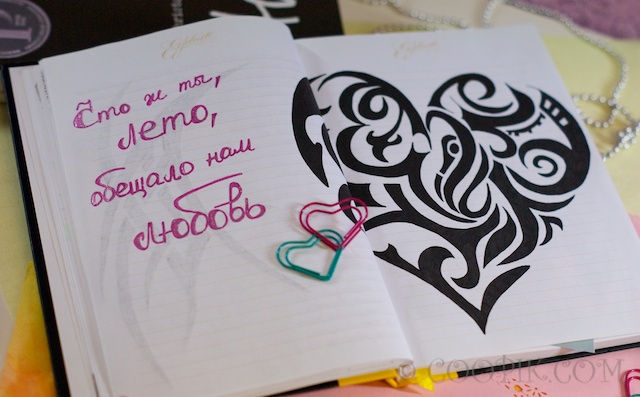 Okay guys, that is all for today. I hope you are not upset with me being absent here but I've explained already that I'm in the middle of apartment renovation so I can't take photos of my books and journals for this month. I really hope you'll understand 🙂
Here is where you can stalk me on other social media:
Instagram: coopik
Twitter: @kcoopik
Flickr: https://www.flickr.com/photos/coopik/ (haven't uploaded most of my photos yet but I will soon)
And as always guys thank you so much for you support, for staying here, commenting and giving me some love! I really appreciate it!
Love you all!
Hugs and kisses!***
Laters, babies!!!***
P.S. I miss my little Pancakes so much it hurts 🙁 I see her only once a week and that is so not enough for me!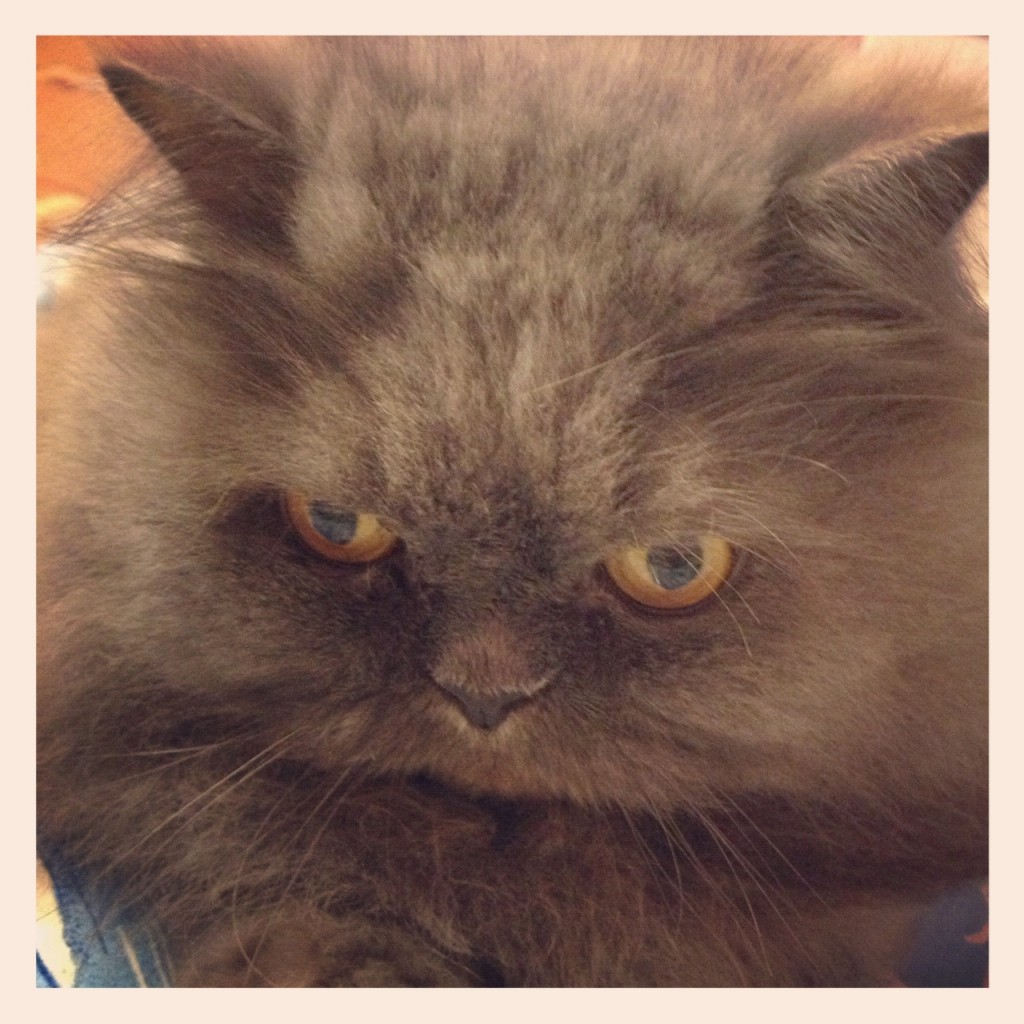 This entry was posted on Tuesday, July 8th, 2014 at 7:18 pm and is filed under Books are always a good idea, My Journals, Weekly Something. You can follow any responses to this entry through the RSS 2.0 feed. You can leave a response, or trackback from your own site.